Calligraphy artworks & gold leaf illuminations crafted in Brisbane especially for you by Peter Taylor, author of 'Practical Calligraphy' & other books.
Peter Taylor's Calligraphics is based in Brisbane but is delighted to meet the calligraphy and artwork needs of clients worldwide.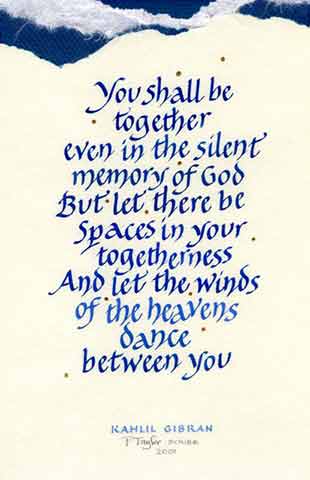 Peter will always be delighted to work with the words of your choosing and  bring your own vision for their presentation to fulfillment …or, as one of Australia's most creative calligraphers, after consultation he can offer offer his own ideas for developing a special artwork for you to hang on your wall or for the recipient to cherish. In the same way that a dancer joyously responds to the rhythms and patterns of music, calligraphers respond to words and enjoy artistically shaping and creatively arranging them and their letters as they feel is appropriate, and which  expresses the emotions they conjour. Artworks featuring calligraphy make ideal gifts for birthdays and celebrations, corporate presentations, tokens of thanks to wedding attendants, at the birth or baptism of a child, or a retirement – almost any occasion imaginable.
Most of the pieces shown on this page have been produced for Peter's personal pleasure or to illustrate one of his books.
For framing, this kind of artistic use of calligraphy is most effective when a small number of words or lines are written. When a poem or text is long, Peter can write it over a number of pages and bind them to make a book (often using a Japanese stab-binding structure).
Please browse the poems and gifts, weddings, corporate calligraphy and other pages of this website for more ideas.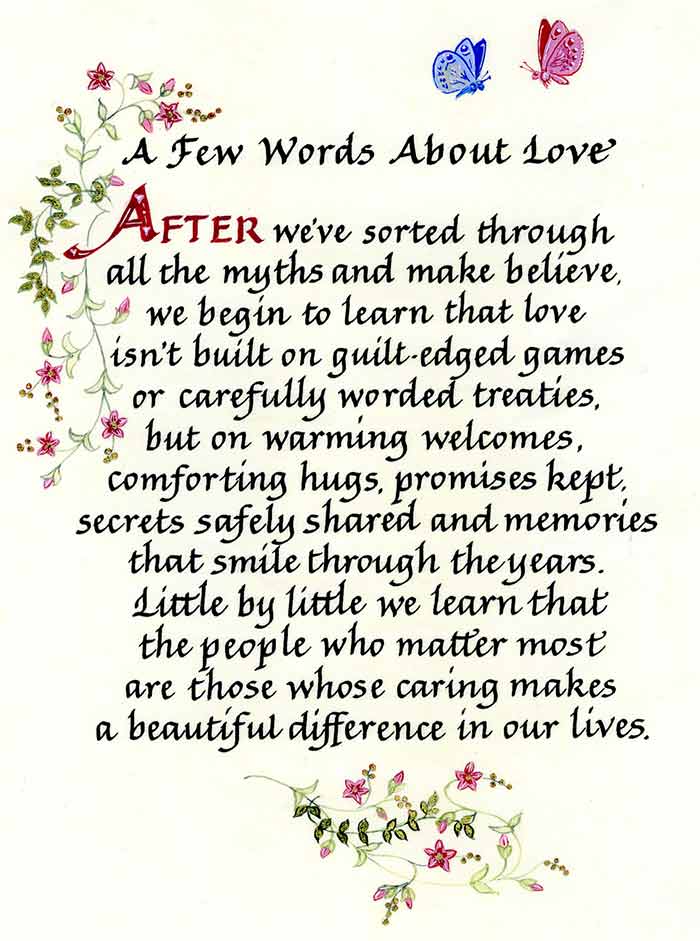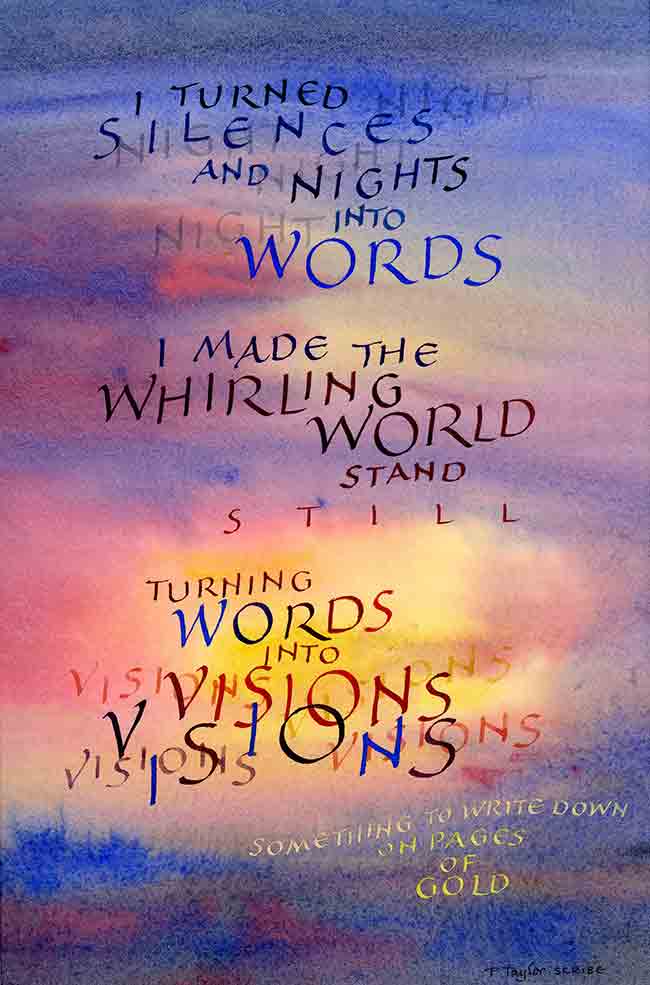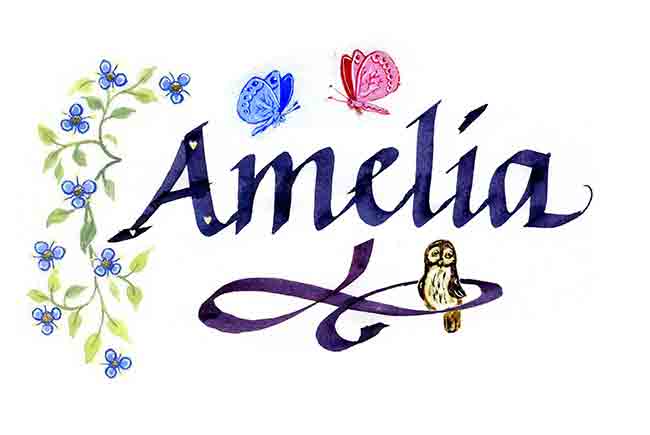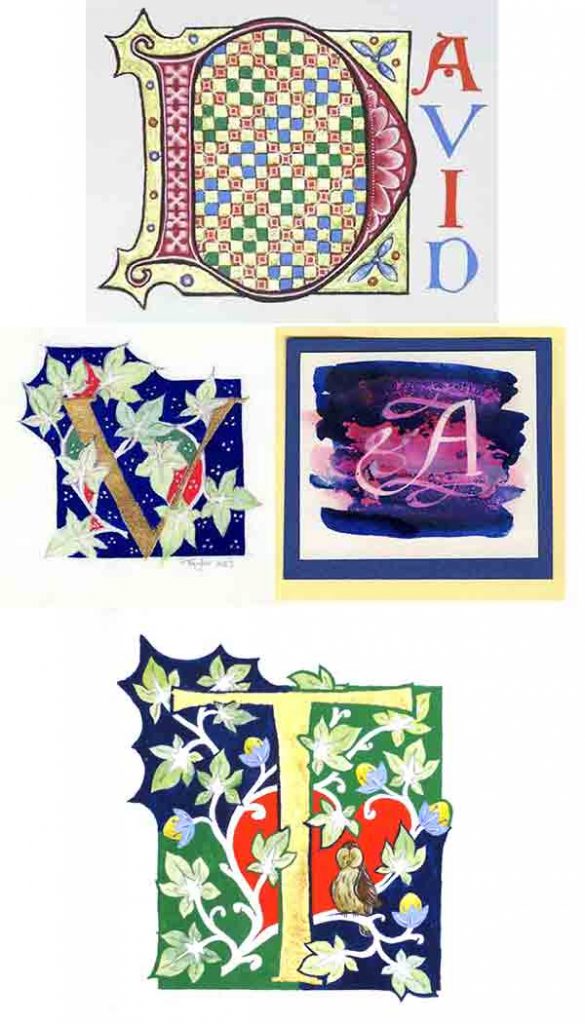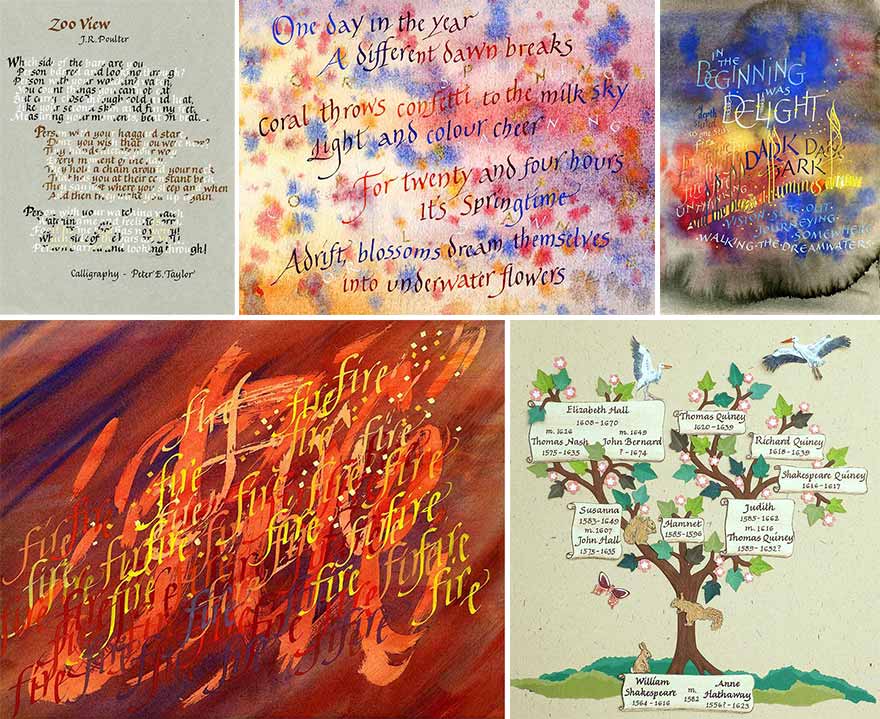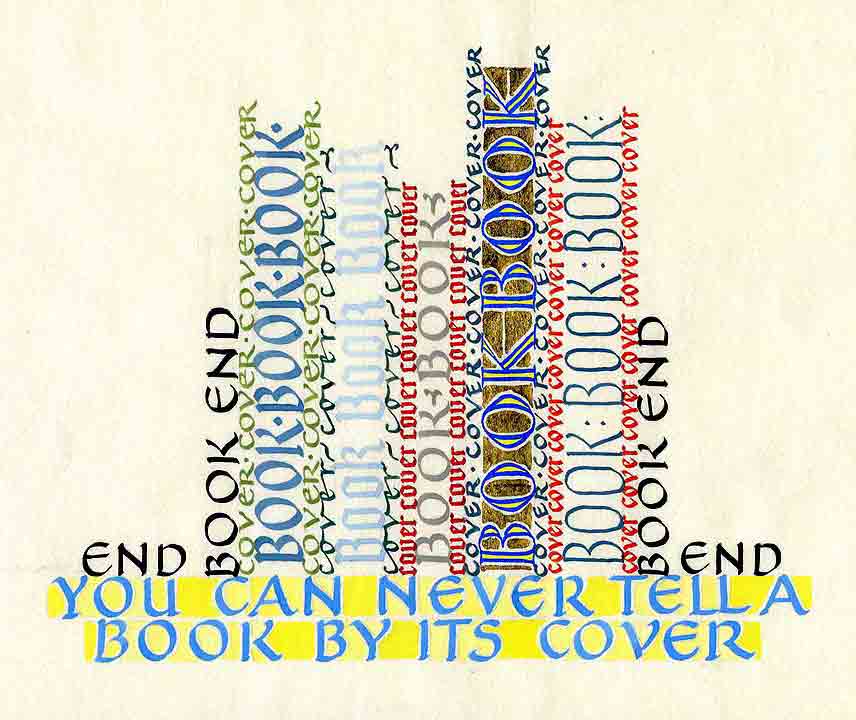 If an artwork is commissioned for printing for commercial gain, a rights agreement will be drawn up by Peter's agent and a different price negotiated.
Not all Peter's calligraphy and illumination is for flat artworks…